Cycling at Alpe d'Huez, Les Deux Alpes, Galibier, Sarenne, Glandon and many other stunning cols!
The Oisans valley is known as the Mekka for cyclists. Nowhere else are there so many famous and legendary cols. Around the hotel lie, among others, the Galibier, Madeleine, Croix de Fer, Glandon, Ornon, Lautaret, Sarenne and of course the climb up Alpe d'Huez. No wonder that so many cyclists return annually. Besides the well known cols there are many other routes to discover with stunning views. There are different route options to start your cycling day from the hotel and to come back at after an impressive day 'at height'. The gorge between Le Freney d'Oisans and the start of Alpe d'Huez is beautiful to cycle.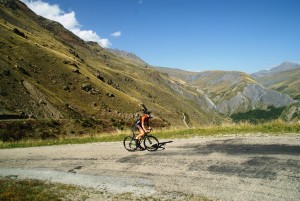 In the Oisans are many events organised for professionals and also enthusiastic amateurs.
La Marmotte (8 July 2018)
The Marmotte is the famous amateur cycling contest that crosses all of the great cols of Oisans. In a tour of 174 km (110 Miles) you ascent more than 5000 meters (16 000 ft). There's a whole competition organized in the week around the race, complete with warming-up and a sprint up Alpe d'Huez. The Marmotte passes by the Hotel. An ideal base of operations! Every year we have starting tickets to give to our guests. If you book early you are shore of a starting ticket!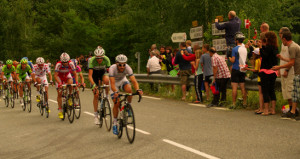 Tour de France
The big tour regularly uses the mythic cols around Le Cassini in it's parcours. You can often see the pro's passing by from your bedroom window, but it's more fun to cheer at them from our terrace. The Hotel is therefore a perfect base station to follow the tour through the Alps or to cycle the parcours yourself.
Alpe d'Huzes (7 June 2018)
Participant and supporters of this great fundraising contest will find in Le Cassini a relaxing and perfectly situated hotel to spend the week around the big day. The climb up Alpe d'Huez counts 21 switchbacks, all named after famous cyclists. To us, everybody who participates and supports this event is a winner!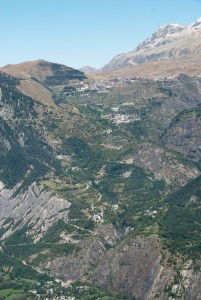 La Grand Fondo 2 Alpes (August 2018)
Every end of August there is the Grandfondo 2 Alpes. The start of this relatively new cycling-classic is right in front of Hotel Le Cassini and explores all of the lesser known cols of the region to end at Les Deux Alpes. With 3700 meters in gain over 164 km it's not a race to take lightly. There is also a shorter version of 1800 meters in altitude over 64 km.
We can advise you in finding the perfect route, complete with maps and we'll make sure you're missing nothing once you return to the hotel. During your stay we will provide a hearty breakfast and an excellent 3-course menu. We also like to adjust our menu to your diets and/or allergies.
If you want to get in the cycling-mood, take a look at www.bike-oisans.com.
There are multiple bike rental shops in the area. They also rent electric bikes, mountain bikes and down-hill bikes.
You can park your bikes for free in our guarded garage.
We can arrange massages for after a long day in the saddle.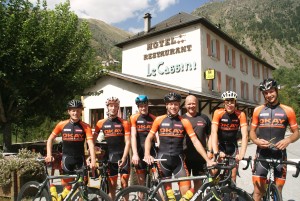 The advantages for the cyclist:
– at the end of your cycling day you don't have to cycle another mountain to reach the hotel
– free bike storage in our spacious and closed garage
– space to do some bike maintenance and/or cleaning
– bike tools available
– knowledge of the area and cycling maps available
– meals of fresh and local products adapted for cyclists