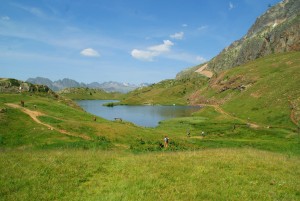 Hotel Le Cassini lies in the beautiful nature of the Oisans Valley. L'Oisans offers you more than 800 km of tracks at every level. Whether you follow the paths or find your own, climb the highest peaks or stay in the valleys, the Oisans region will give you of stunning views and a great variety in flora and fauna.
Between 720 and 4102 meters above sealevel, this rough, mountainous landscape offers you a whole range of possibilities. Climbing, via-ferrata, canyoning and many more. Ideally situated, Hotel le Cassini lies amidst the most impressive mountain peaks, on the edge of the national park of Ecrins.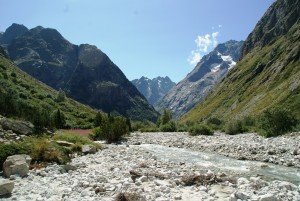 National Park Les Ecrins is one of the most beautiful and impressive national parks of France. From the Plateau d'Emparis your view on the glacier of La Meije is breathtaking. As you walk in Les Ecrins, you can enjoy small rivers and streams, wild animals, meadows full of wild flowers and of course peace and tranquility.
You can also go in search of the marmots at Lake Lauvitel or take a short hike up Croix de Cassini, the mountain which our hotel is named after.
We are happy to advise you on routes. Want to prepare and get in the mood? Check out www.montagne-oisans.com.
www.montagne-oisans.com.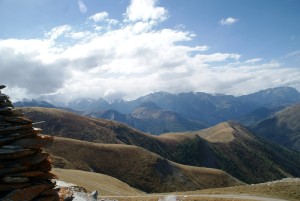 We can arrange massages after a long day of hiking!
During your stay we will provide a hearty breakfast and an excellent 3-course menu. If you have any special dietary needs or allergies we are happy to adjust our menu.