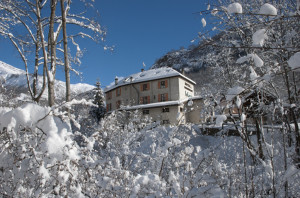 Hotel Le Cassini is ideally situated between 3 major and snow guaranteed ski resorts:
– Les Deux Alpes : 220 km of slopes from 1300 till 3600 meter high, connected with 89 slopes and 47 ski lifts. Snow is guaranteed at 3600 meter (year round!) due to the glacier, which is also opened in summer. Accessible within 15 minutes driving.
– Alpe d'Huez : 250 km of slopes from 1860 till 3330 meter high at the Pic Blanc. Accessible within 15 minutes driving via the lift connection at Auris en Oisans.
– La Grave : Completely off-piste resort from 1450 till 3200 meter high. World famous for its off-piste area. Within 20 minutes of the hotel. Guide recommended.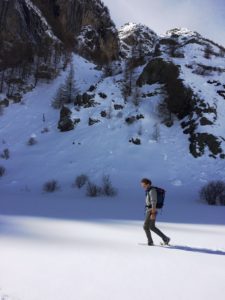 All ski resorts are very good accessible by car and the roads are maintained throughout the day and there is enough free parking available. You will not need snow-chains to reach the hotel, the days you do need snow-chains for reaching the ski resorts are to count on one hand, it's very rare.
We can arrange transport to and from the slopes.
At Hotel Le Cassini you may arrive and leave at any day you want, not bound by Saturday till Saturday holidays and huge traffic.
Our guests enjoy up to 20% reduction on day passes for Alpe d'Huez.
We also give discounts up to 30%-40% on the rental of all your equipment at Skimium Sport Emotion in Les Deux Alpes. This store is ideally located in the village, close to the sales point for the ski passes and in front of the first lifts.
With our reductions on ski passes and equipment you can ski affordably, also during shorter stays.
We have also in winter all sorts of information about the area and of course also the maps for the slopes. You can leave your ski-materials in our special area and your shoes and gloves can be put in front of the heater to start the next day with warm hands and feet.
Christmas and New Years Eve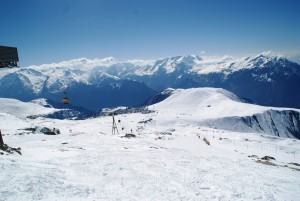 Want to celebrate a white Christmas with your loved one, family or friends at one of the most idyllic location you can imagine? That is possible with us. During Christmas you can enjoy a cosy and delicious 6-course dinner and New Year's Eve a special New Year menu with, of course, champagne!
Winter promotions
Outside the holiday season you can stay with us with a 15% discount on your stay with 3 nights or more and including half board. We offer competitive prices throughout the winter season compared to the various stations, of course without losing our renowned service and qualities.
Culinary
Also during winter we do our best to surprise you every evening with an original 3-course diner. Our winter dishes consists again, as much as possible, local and ecological products from the area.
We hope to see you in winter wonderland!
The advantages of your winter vacation at hotel Le Cassini:
– snow guaranteed ski area's: Alpe d'Huez and Les Deux Alpes
– just 15 minutes away from Les Deux Alpes and Auris en Oisans (access to Alpe d'Huez)
– 20 minutes away from La Grave, famous off-piste area
– discounts on ski-passes and ski-materials
– comfortable
– calmly situated
– every evening a surprising and tasty 3-course diner
– you don't need snow-chains to reach the hotel, so no worries at the end of your trip to putting them on
– you can arrive at every day of the week, so you don't have to queue up on busy Saturdays
– we have lot's of information about the area for you including the maps for the slopes
– we have a special area for your ski-materials for your warm shoes in the morning
– we have a bar for your après-ski drink or your lazy evening
– free parking areas next to the hotel
– free and quick WiFi
– small scale and personal service